Munster Senior Club Semi Final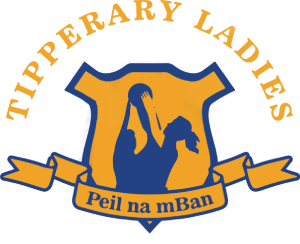 Brian Borus (Tipperary) :05 - Ballymacarbry (Waterford) 2:18
Tipperary Senior Champions had home advantage for this semi final clash played in Clonmel Sportsfield on Sunday 2nd Oct last but it mattered little with a rampant Waterford side dominant throughout the game. Brian Borus were forced to field without the influential Jennifer Grant (injured) and the suspended Orla Fleming but it is doubtful even if these two players would have prevented a Ballymacarbry victory. The Waterford side showed why they have dominated the Waterford senior championships for the last 35 years since 1981 and are also the backbone of the Waterford Senior Ladies county side.
From the start county star Aileen Wall was on fire up in the Ballymac attack and turned provider for their opening score, a goal by Michelle Ryan. She then added a nice point of her own and the Waterford side were quickly opening a lead on the Tipp ladies. In the sixth minute Wall herself added a second goal and the gap was widening with every Ballymac attack. Brian Borus had possession but were unable to penetrate for the scores required. It took until the 24th minute when the hardworking Brian Borus midfielder Eimear Myles scored a point for the Tipp side opening their account. By this stage Ballymacarbry were 2:07 to : 01 ahead. Sinead Ryan added another point for the Waterford champions before half time leaving the Tipp side 13 points in arrears on the half time whistle.
The second began with a further four points for the Ballymac ladies before Tipp's Eimear Myles added their second of the day. Ballymacarbry midfielder Marian Ryan was dominating the center of the park and also contributing herself from open play. With ten minutes played in the second half it was now 2:12 to : 02 and there was no way back for a battling Brian Borus side. It could have been worse for the Tipp ladies except for two fine saves from their keeper Nora Noonan who came out off her line bravely to deny two certain Ballymac goals. The Waterford ladies now introduced their subs but still they continued to pick off the points from play. Hickey, Sweeney & O'Dwyer added points for Brian Borus to leave the full time score Ballymacarbry 2:18 Brian Borus :05. Best for Brian Borus were Eimear Myles, Caoimhe Condon, Laura Morrissey and Captain Sinead Norris. For Ballymacarbry the Wall sisters, Linda, Mairead & Aileen together with midfielder Marian Ryan and forwards Sinead & Michelle Ryan were the stand out performers.
Brian Borus : N Noonan, A Meaney, C Condon, N Gillmore, C Condon, L Morrissey, S Norris, E Myles (02), M Morrissey, C O'Dwyer (01), P Hickey (1f), H Walsh, C Lyons, J Grant, A Sweeney (01). Subs: M C Walsh, C Walsh, M Murphy, L Murphy, E Kennedy, N Kennedy, S Maher, S Crotty, O Fleming.
Ballymacarbry: L Fitzpatrick, B Hogan (01), M McGrath, T McGrath, M Wall, K McGrath, L Mulcahy, L Ryan, M Ryan (05), A Wall (1:02), L Wall (01), E Cooney (01), L Guiry (01) , S Ryan (04), M Ryan (1:03). Subs : M Ryan, K A Hogan, B Valuntaite, M O'Gorman, S Hallinan, B Desmond.