Wins for Fethard, Cappawhite & Arravale Rovers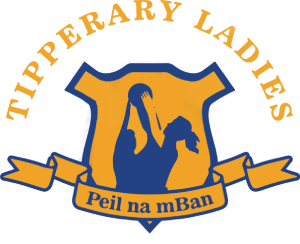 This week saw the conclusion of the Tipperary County Adult Championships 2016. There were three finals to be played in the Junior division at B, C & D grades. In the 'B' grade a very young but talented Fethard side would play an older more physically strong and experienced Gortnahoe-Glengoole team. The 'C' grade saw the meeting of Cappawhite B and Lattin-Cullen in a match played on Thursday evening under lights in Clonoulty. In the 'D' division St Patrick's ladies, seeking their first win would take on the ladies from Arravale Rovers.
Junior 'C' Final - Cappawhite 'v' Lattin Cullen
This final was moved forward from Saturday to Thursday night by mutual agreement with the clubs due to clashes with Camogie fixtures in an effort to prevent players playing on consecutive evenings. It was a closely contested final with Cappawhite missing a number of good opportunities in the first half. Latin – Cullen took theirs and were up 2-5 to 0-5 at half time. Cappawhite started the second half with a well worked point and then Kate O'Neill scored a fine goal to bring Cappawhite to within two points. Shortly afterwards Cappawhite's Mary O'Meara got the sides second and what proved to be the winning goal. Cappawhite had to defend this lead and the defence was under considerable pressure up to the final whistle. In the closing stages, Cappawhite goalie Una Aherne came of her line on a number of occasions to deny Lattin-Cullen. Final score Cappawhite 2:06 Lattin Cullen 2:05. Cappawhite goalkeeper Una Aherne received the player of the match award for her heroics in the Cappa goals.
Cappawhite : U Aherne, A Meagher, M O'Neill. E Renehan, T Maguire, T Barry, N Loughman, E Kelly, C Quinn, R Cummins, M O'Meara, D Buckley, A Buckley, F Renehan, K O Neill Subs: M Caplis, K Fleming, L Ryan, M Julian, M McHugh, C Murray, S White, S White, C Coughlan. Management : J White & K Devery.
Junior 'D' Final – Arravale Rovers 'v' St Patricks
This 'D' grade final brought together the ladies from the south & west in a clash at 4pm in Cahir on Saturday 17th Sept. St Patricks were seeking their first adult win having lost a number of previous finals. Arravale had already won the county league title earlier this year so were hoping to do the double.
The final began with both sides guilty of some early wides. In the fourth minute Arravale Rovers number 11 Caoimhe Comerford struck the cross bar and St Patricks survived the early onslaught. St Pats Deirdre Donovan registered the games opening score with a nice point. Her opposite number on the Arravale team, Sarah Ryan cancelled this out almost immediately. St Pats had the games opening goal in the 12th minute when a rebound fell nicely to Niamh Keane who put the Drangan Cloneen combo ahead in the game. Helen Cremins replied with a point for Arravale. Arravale now began to inject some pace into their play and looked the more dangerous side moving forward with St Pat's keeper Sadhbh Morrissey being called upon on two occasions to deny Arravale certain goals. Arravale now began to find their range and three unanswered points put the side ahead, Sarah Duggan, Caoimhe Comerford & Helen Cremins all registering points. Midfielder Emma Carey for Arravale was now beginning to dominate in the center of the field. Arravale had a penalty awarded after a fine save by the Pats keeper but the shot was blazed over the bar. The goal did come for Arravale in the twenty seventh minute after which the teams exchanged points. Into injury time St Patricks on a fast break caught the Rovers defence napping and when Sarah Walton offloaded to Deirdre Donovan the corner forward brought St Pats right back into contention with her sides second goal, 1:07 to 2:02 as we approached half time. Arravle finished with a point to leave the half time score 1:08 to 2:02.
Arravale Rovers began the second half in determined fashion and laid siege to the St Pats goal with the dangerous Sarah Duggan for Arravale finding the net within a minute. Pats keeper Sadhbh Morrissey made another save but shortly afterwards a goal mouth scramble saw a shot deflected into the St Pats net and another Arravale goal. Try as they might St Patricks could not get the scores now required to get them back into contention. They had introduced Siobhan Vaughan and Eimear Horan in an attempt to turn the tide. Arravle were now playing with some confidence and taking some nice points from distance. A fourth goal for Arravle in the sixteenth minute left St Pats with a mountain to climb as the game entered the final quarter. Points from St Pats by Caoimhe Ryan (2) & Niamh Keane left the score line at Arravale Rovers 4:13 to 2:05 as the game drew to as close before St Pat's managed the finals last score, another Caoimhe Ryan point from play.
The cup was presented to Arravale Rovers Captain Joanne Duggan by Tipp LGFA secretary Siobhan Condon who also presented the player of the match award to the Arravale Rovers midfielder Emma Carey.
Arravale Rovers : R Butler, K Lonergan, Lauren Heuston, Niamh Kennedy, E Richardson, N Richardson, A O Carroll, E Carey, M Curran Leahy, C Comerford, M Sheehy, S Duggan, H Cremins, J Duggan (Capt), : Subs: O Dunne, M McLaughlin, A Fogarty, C Cummins, E Sharpe, M Slattery, S Corby, B O Connor, K O Connor, C Flanaghan, K O Brien, M Carey, C O Sullivan, A Kenny, C Ryan.
St Patricks : S Morrissey, E Ryan, A Sugrue, B Wilson, G Fennelly, A Kelly, E Wilson, U O Brien, S Dunne, A Maher, C Ryan, N Keane, D Donovan, S Walton, N Dunne ; Subs H Hogan S Vaughan, S Sugrue, C Murphy, E Kenny, N Ryan, C Horan, E Horan, J O Mahoney, C McMenamin, M Ryan, E Ryan, R Horan.
Junior 'B' Final – Fethard 'v'Gortnahoe/Glengoole
This final must surely be contender for a "match of the day" award such was its quality of football and closeness all throughout. These two sides served up an exhibition of ladies gaelic with neither side willing to concede defeat. A young (all minor) Fethard ladies side faced an older bigger and stronger Gortnahoe Glengoole side. Within a minute of the start Fethard center forward Laura Stocksborough had a fine goal but Gortnahoe replied with two points from Deirdre Dunne and an Ailish Langton free. Fethard had lots of quality possession but such was the pressure from the Gortnahoe Glengoole kicked five wides in as many minutes. Another Ailish Langton free put the sides level with sixteen minutes played, 1:00 to :03. Leah Cohen pointed for Fethard on eighteen minutes but once more Langton kicked Gortnahoe back on equal terms. Langton was now beginning to dominate and threatened every time when on the ball. Fethard's L Stocksborough pointed to leave the younger side ahead at the interval 1:02 to :04.
The second half began with a Gortnahoe wide after which Fethard's Kate Davey put her team ahead by two points. Davey was now coming into the game more and it was she who kicked another Fethard score to put three between the sides with nine minutes played in the second half. Gortnahoe introduced Aine Fahey and she made an immediate impact finding players with some neat controlled passes from around the middle of the field. Fethard introduced Niamh Hayes for Aine O Connell on twelve minutes with the game now beginning to find a nice pattern to its play. In the fourteenth minute the Gortnahoe Glengoole full forward had her sides first goal to equalise for the first time, 1:04 apiece and fifteen minutes remaining. Another Davey point and one for Deirdre Dunne (both frees) again saw the sides locked together on 1:05 each and nineteen minutes played. No spectators at the Cahir grounds were leaving as the game now see sawed up and down the field. Stocksborough for Fethard and Langton for Gortnahoe once more traded scores to tie things up at 1:06 each and twenty seven minutes played. Davey once more for Fethard put her side ahead and there then followed some debate when a powerfully struck shot from Gortnahoe Glengoole's Dunne hit the underside of the cross bar and landed close to the goal line. The Gortnahoe side appeared to argue for the goal but following a consultation with his umpires the ball was deemed not to have crossed the line. Fethard had escaped and still held a one point lead with time up and into injury time. Not to be outdone Gortnahoe somehow managed the equaliser with the half's last kick to tie the match again at 1:07 each and extra time now required.
The extra time began with a point for Gortnahoe and full forward Denise O Connor after which it took Fethard five minutes to find the equaliser from sub Niamh Hayes. 1:08 each at half time in extra time. The teams immediately traded points again, Davey for Fethard and Dunne for Gortnahoe to once more tie the scores 1:09 each and five minutes remaining. Another pointed free from Davey put her side ahead and Gortnahoe desperately tried for the equaliser but could only manage two wides as time played out. Players were beginning to cramp all over the field as the light faded. When referee Richie O Connor blew for full time both sides received a tremendous applause for what was a fascinating end to this Junior 'B' final of some quality.
Full time score Fethard 1:10 Gortnahoe Glengoole 1:09 (after Extra Time)
Fethard's joint Captain's Megan Cohen & Ciara Hayes were presented with the cup by Tipp LGFA Chairperson Mrs Biddy Ryan who complemented both sides on a wonderful sporting game of Ladies Gaelic football. The player of the match award was presented to Fethards' Kate Davey for her performance and fine scores. Gortnahoe Glengoole's Ailish Langton also put in an incredible effort during the game for the defeated side who lost nothing in defeat such was their effort throughout.
Fethard : R Prout, M E Ryan, S Ryan, C Davey, M O Meara, L Dowling, C Hayes (J C), K Davey, L Spillane, M O'Connell, L Stocksborough, M Cohen, (J C), S Delaney, L Cohen, A O Connell. Subs: A Connolly, N Hayes, K Ryan, M Fitzgerald, J Dowling, S Horan, S Butler, N Spillane, C O'Meara.
Gortnahoe Glengoole : D Cashin, M Cleary, A Mullen, N Rice, S Power, E Slattery, S Holden, S Healy, H Bourke, A Langton, D Dunne, T Bulfin, A Slattery, D O Connor, L Bourke (Capt) Subs: S Hayes, D Skehan, S Maher, M Ryan, R Troy, H Costelloe, K Burke, M Power, O Healy, L Healy, L Bourke, A Fahey, M A Purcell.