Lidl National Football League Tipperary 4-10 Wexford 2-10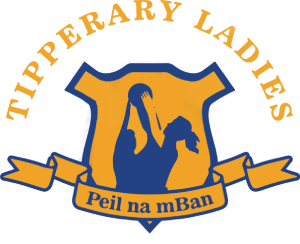 Storming comeback by Tipp gets league campaign off to a winning start.
Tipperary 4-10 Wexford 2-10
By Paudie Everard
Tipperary Intermediate Ladies Football team got their league campaign off to a great start when they beat Wexford in an away game played in Enniscorthy on Sunday January 29th. For long periods it looked like this game was beyond Tipperary's reach. But three goals in the last quarter sealed a great victory and earned Tipperary two valuable league points.
Wexford opened the scoring with a pointed free. On one of the early Tipperary attacks Sarah Everard sent a high ball into the goal mouth, the Wexford goalie failed to secure it and the ball ended up in the net. This was a great start for Tipperary and further points from Aisling McCarthy, Jennifer Grant and Gillian O'Brien put them into a commanding position. However by twenty minutes Wexford had drawn level having scored some very good points from play. They then enjoyed a very good spell in which they scored 2-2 without reply. Indeed Tipperary might have been further behind when a Wexford penalty shot was put wide. Wexford went to the break with an eight point cushion and leading by 2–9 to 1-4.
Conditions were wet and greasy but the wind was not a factor so Tipperary had a hill to climb if they hoped to overturn Wexford. Wexford had the opening point of the second half which stretched their lead further. Tipperary were lucky not to concede another goal and great credit to Jennifer Grant who dived to scramble the ball off the line after the goalie was beaten.
From here on in the Tipperary fight back began in earnest. An Aisling McCarthy free was followed by points from Gillian O'Brien, Shauna Quirke and Aisling McCarthy. A point and goal from Caoimhe Condon, who was now playing a great running game from wing back put Tipperary level with ten minutes to go and from nowhere it was suddenly game on. A monster outfield free kick from Aishling Moloney floated all the way to the top corner of the Wexford net and Tipperary were now a goal ahead with five minutes to play. A great victory was sealed when Jennifer Grant scored a penalty after Roisin Howard was fouled in the small parallelogram.
Tipperary will be very encouraged by this win. When the game looked lost and gone they kept plugging away with well taken points and the goals followed. They showed great commitment and fire in the second half when the need was greatest. Aishling Moloney came off the bench at half time for the injured Siobhan Condon and made her presence felt as Tipperary hauled themselves back into the game. Further substitutions on 45 minutes saw the introduction of Elaine Kelly, Shauna Quirke and Edith Carroll. Roisin Howard came on with ten minutes remaining. All players and substitutes who played their part on a wet and difficult day for football can be pleased and happy with their performances. The manner of the comeback was especially heart-warming. When the game looked well gone the Tipperary girls never gave up and in the end fortune favoured their efforts and the three goals in the last quarter shocked Wexford who looked to have the points secured for long periods of the game.
However they will be first to realise that they can't afford to lose focus or drop intensity during games. This might have been costly on a different day. The team management will be very happy to get the league opening points with this difficult away assignment. The next game is another away game against Roscommon next Sunday.
Final score Tipperary 4–10 Wexford 2-10.
Team: Lauren Fitzpatrick; Maria Curley, Emma Buckley, Siobhan Condon; Brid Condon, Samantha Lambert (C), Caoimhe Condon (1-1); Jennifer Grant (1-1), Elaine Fitzpatrick; Gillian O' Brien (0-2), Orla O'Dwyer, Catherina Walsh; Mairead Morrissey, Aisling McCarthy (0-4, 2f), Sarah Everard (1-0). Subs: Patricia Hickey for Lauren Fitzpatrick (h/t), Aishling Moloney (1-0) for Siobhan Condon, Shauna Quirke (0-1) 45 mins, Edith Carroll 45 mins, Elaine Kelly 45 mins, Roisin Howard 50 mins. Panel: Eimear Myles, Nicola Loughnane, Alison Lonergan, Louise Cadell, Niamh Lonergan, Aoife Corcoran
Manager: Shane Ronayne Mentors: Alan O'Connor, Elaine Harte, Tony Smith, Tomás Mac an tSaoire Physio: Louise Mulhaire