Munster Ladies Football Minor Championship Tipperary v Limerick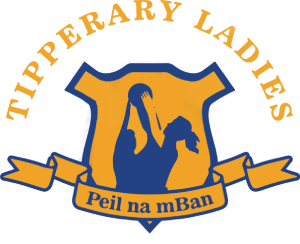 Tipperary Minors have good win over Limerick.
By Paudie Everard, Moyle Rovers
Tipperary Minors opened their championship in fine style in sun drenched Lattin, Saturday 8th April, with a comprehensive 6-8 to 2-6 victory over Limerick. The forwards had three wides before they settled and Anna Rose Kennedy got the scoring underway with a point followed by further points from Roisin Daly and Sarah Delaney. The Tipperary girls began to dominate centre field through Roisin Daly and Anna Carey and on seven minutes Kristy Crotty Ryan had a goal after good work by Sarah Duggan. Grainne Horan made a good run upfield and kicked long to Kirsty Crotty Ryan who turned her marker for her second goal and put Tipperary in a commanding position on the quarter hour mark to lead 2-3 to 0-1. Tipperary had further points from Kirsty Crotty Ryan and Anna Rose Kennedy (a superb off the shoulder take from Sarah Duggan) before Kate Davey got in the scoring with a goal and point. Limerick by contrast were very wasteful upfront and many good chances went wide. The half time score read Tipperary 3-7 Limerick 0-5.
The opening period of the second half saw sustained Limerick pressure which the Tipperary backs absorbed very well. The game was scoreless for ten minutes before Limerick scored a point. Tipperary did not score until fifteen minutes into the second half but it was worth waiting for. Anna Rose Kennedy took off on a great solo effort and planted the ball in the top right hand corner of the net to record the score of the day. From here on Tipperary re-established their dominance. Sarah Delaney had moved to full forward for the second half and scored two goals and a pointed free from Kirsty Crotty Ryan completed the Tipperary scoring. Final score Tipperary 6-8 Limerick 2-6.
The Tipperary management team of Pat Morrissey, Siobhan Condon and Anthony O'Brien will be well pleased with their team who played some really good football to qualify for the Munster Final against Clare. Limerick were well able to break from defence and set up attacks but their shooting in front of goals let them down badly. They had a significant wide count by the end of the game, whereas the Tipperary girls were very economical with possession and made good use of the chances that came their way. Tipperary were the better side on the day and were well worth their margin of victory. From here they play Clare next Saturday in the preliminary round of the championship and will face Clare again in the Munster final as Limerick have lost both their games.
Team: Aoife Ryan, Orla Burke, Kate Barlow, Emma Cronin, Grainne Horan, Laura Morrissey, Katie Cunningham, Anna Carey, Roisin Daly (0-1), Anna Rose Kennedy (1-2), Sarah Delaney (2-0), Muireann O'Connell, Sarah Duggan (0-2), Kirsty Crotty Ryan (2-2), Kate Davey (C) (1-1).
Subs: Jenny Everard for Muireann O'Connell (h/t), Aine O'Dwyer for Anna Carey, Molly O'Meara for Laura Morrissey, Megan Coen for Sarah Duggan, Aine Fitzgearld for Kirsty Crotty Ryan, Ciara Hayes for Katie Cunningham, Clodagh Horgan for Sarah Delaney, Sophie Ryan for Emma Cronin.
Panel: Sadbh Morrissey, Cora Maher, Christina Delaney, Sadhbh Leahy, Lauren Noonan