Munster Ladies Football Under 14A Championship Tipperary v Kerry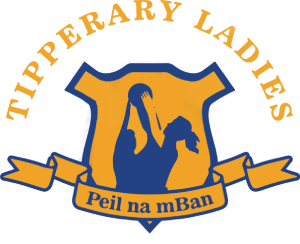 Tipperary travelled down to Fitzgerald Stadium in Killarney on Saturday last to face Kerry in round three of the Munster Under 14 A Championship. It was a game which would see the winner progress to the Final and the loser face off against Cork in the Semi Final.
It was a bright sunny day and the pitch was in excellent condition. The game started at a frantic tempo with Tipperary dominating the early exchanges but failing to tag on many scores for their early chances. Kate Flannery got the first score of the game after five minutes with a well taken point. Kerry replied in after fifteen minutes the score was 0-2 to 0-1 to Kerry. Tipperary were dominating the middle of the field with Niamh Hayes and Queva O'Meara on every ball. Kerry were now getting into the game and had a few bad wides. Tipperary broke up the field on the twentieth minute and a long ball into Rachel Moore saw her beat her marker and lay off an excellent ball for Maeve McGuigan who coolly slot it into the net to put Tipperary two points ahead. Kerry broke back and with two minutes to go were awarded a dubious penalty after a great save from Megan Tynan in goal. Rachel O'Dwyer put it over the bar to leave a point between the teams. Kerry scores another point soon after to level matters. The last kick of the half was a high ball into the box, it caused a scramble and the ball hit the post and back off a Tipperary player into their own net leaving it, Kerry 1-4 Tipperary 1-1 at half time.
Tipperary again started strong and knocked over a point from Sara Finnane and Kerry duly replied with a point of their own to leave the score 1-5 to 1-2 to Kerry after forty three minutes. Tipperary came back and had two good chances for scores but failed to take them. Kerry made and excellent move down the field and they finished it off with a fine finish in the back of the net from twenty five yards to give them a two goal lead. Tipperary replied instantly with a well worked ball out the field and Niamh Hayes bared down on goal but only to be take down when about to shoot, Kerry scored a point on the counter attack.
Luck and other factors just weren't with Tipperary on the day and Kerry now took hold of the game and racked up another 3-2 in the final ten minutes to leave a final score line of 5-9 to 1-2.
Tipperary will be disappointed with the result but will look forward to a tough Semi Final against Cork on the April 22nd, where they will look to redeem themselves and earn themselves another shot at Kerry.
Tipperary Scorers: Maeve McGuigan (1-0), Kate Flannery (0-1), Sara Finnane (0-1)
Tipperary Team: Megan Tynan (Galtee Rovers); Sarah English (Ardfinnan), Ellen Gantley (Cappawhite), Kelly Ryan (Fethard); Veerle Van Der Waal (Clonmel Commercials), Megan Heffernan (Galtee Rovers), Cathy Hogan (Moyne Templetuohy); Queva O'Meara (Captain - Moycarkey Borris), Niamh Hayes (Fethard); Kate Flannery (Galtee Rovers), Rachel Moore (Moyne Templetuohy), Eabha Hogan (St. Patrick's); Maeve McGuigan (Sliabhnamban), Eva O'Dwyer (Cappawhite) and Ellen Cuneen (Silvermines).
Subs: Sara Finnane (Galtee Rovers), Roisin Bambrick (Thurles Sarsfields), Ellie Peters (Galtee Rovers), Rebecca Burke (Brian Borus), Erín O'Brien (St. Patrick's), Jessica Strappe (St. Patrick's), Dearbhla Morrissey (St. Patrick's), Niamh Cuneen (Silvermines), Niamh Roche (Galtee Rovers), Meabh Ryan (Arravale Rovers), Aoife Shelly (Moyne Templetuohy), Emer McCarthy (Galtee Rovers), Allanah English (Brian Borus), Nia Donovan (Arravale Rovers), Saoirse Keating (Clonmel Commercials), Neassa Towey (Templemore)
Management Team: Ed Burke (Manager - Moyle Rovers), Helen Kennedy (Cappawhite), Michael Towey (Templemore), Pat Morrissey (Holycross Ballycahill), Paul Stapleton (Thurles Sarsfields). Physio: Claire Shelly (Moyne Templetuohy)