Fethard Claim the Inaugural Rachel Kenneally Cup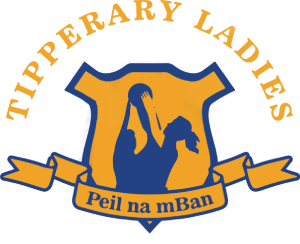 Memory of former Tipperary star honoured as Fethard win inaugural Rachel Kenneally cup final
Fethard Win Inaugural Rachel Kenneally Cup
Patrician Presentation Fethard took the honours in the inaugural Rachel Kenneally Cup Final when they defeated St. Anne's, Tipperary town, in Golden last Monday afternoon, April 1.
Played in ideal conditions, Fethard started brighter with Leah Coen registering the opening point in the first minute of play. Midfielder Alison Connolly added to Fethard's account in the third minute, before a Cliona Riordan point settled St. Anne's in the 6th minute.
A pointed free from Katie Cunningham drew the sides level in the 12th minute. The momentum was now with St. Anne's and Amy Barron made the most of it when she goaled in the 14th minute.
With both sides battling hard, Laoise Looby was sent to the bin in the 17th minute leaving her side down to 14 players.
Fethard now had the upper hand and pointed free from Leah Coen put just a point between the sides. The St. Anne's defence was under pressure and Leah Coen put her side ahead again she found the net. Fethard were now in the driving seat, Lucy Spillane adding to St. Anne's woes in the 21st minute with a point. The score now read Patrician/Presentation 1-4 St. Anne's 1-2. St. Anne's rallied and Amy Barron showed the way when she pointed in response. St. Anne's were now pressuring Fethard's backs and from the resultant kick-out, Katie Cunningham took her chance and goaled for the Tipperary town side. Heather Spillane responded at the other end with a point. However, it was Katie Cunningham who had the final say of the half when she pointed with two unanswered frees. The half time score read St. Anne's 2-5 Patrician/Presentation Fethard 1-5.
On the restart, St. Anne's were again at a disadvantage as Aoife O'Halloran had been sin-binned a minute into injury time of the first half. Again Fethard took the initiative with Leah Coen pointing in the 34th minute and Alison Connolly goaling a minute later to put the back in the lead. Katie Cunningham responded with a point of her own to draw the sides level yet again. However Fethard gained the upper hand, Leah Coen firing them back into the lead with a point from play and quickly following it up with a pointed free to put two between the sides. St. Anne's battled on, defending fiercely, but it was a crucial goal from Leah Coen in the 49th minute that put the distance between the sides. Alison Connolly added to this before Katie Cunningham got one back for St. Anne's. It was to be Fethard's day and their Captain Maggie Fitzgerald wrapped up the scoring for the afternoon.
The final score was Fethard 3-10 St. Anne's 2-7.
Teams and Scorers
St. Anne's
Nano McCarthy, Bronagh O'Connor, Nichola Tobin, Niamh Roche, Kayleigh O'Farrell, Una Carew, Caitlin Byrnes, Laoise Looby, Emma Ryan, Cliona Riordan (0-1), Katie Cunningham (1-6), Nia Donovan, Amy Barron(1-1), Aoife O'Halloran. Subs used Chloe Pollard, Ellie Cremins and Sinead Quirke.
Patrician Presentation Fethard
Caoimhe O'Meara, Jessica Moloney, Michelle Cronin, Grainne Murray, Carrie Davey, Kelly Ryan, Lucy Spillane (0-1), Alison Connolly (1-2), Nell Spillane, Maggie Fitzgerald (0-1) Heather Spillane(0-1), Ella Mai Hackett, Leah Coen (2-5) , Emma Lyons. Subs used Anne Connolly
Referee Billy Cummins.