Camida Championship Senior Semi Finals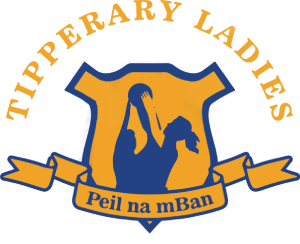 Tipperary Ladies Football County Semi Finals Round Up
With ten county semi finals up for decision on Sunday afternoon last it proved to be an extremely busy weekend for our Clubs. Teams from Junior C plate all the way to Senior A battled it out for their place on the programme for the last weekend in September.
And so we are down to our final pairings.
Cahir will take on the 2019 Champions Aherlow in the Senior 'A' Final. In the Senior 'B' Templemore who have just been promoted from Intermediate to Senior this year will play Fethard. In the Intermediate Final Thurles Sarsfields will play Galtee Rovers who have just come up from Junior 'A'. In our Junior 'A' Final we have Ardfinnan and Moyne Templetouhy again a team who were promoted from Junior 'B' last year. In our Junior 'B' Final we will see Gortnahoe/Glengoole take on Sliabh na mBan and in our Junior 'C' Arravale Rovers will play Moyle Rovers second team. Times and venues of all finals to be confirmed.
Camida Adult Championship
Senior A Championship Semi Finals
Anna Rose Returns To Aid Aherlow Victory
Aherlow 2-12
Clonmel Commercials 1-6
Aherlow's Anna Rose Kennedy made a welcome return to Club football after a ten month absence due to a cruciate injury. The Aherlow and intercounty star was introduced to the play at half time and immediately made her presence felt with the opening score of the second half.
Played in sunny September conditions in Canon Hayes Park, Bansha Aherlow wearing Galbally's black and white jerseys due to clash of colours, were trailing at the break by 1-4 to Clonmel Commercials 1-5. However Aherlow took control of the game in the second half and held Commercials to scoring just a single point in the second half. Asserting their dominance Aherlow put themselves into a 2-8 to 1-5 lead by the second water break. Commercials only point of the half coming in the fourth quarter of the game. Aherlow finished out the game outscoring Commercials by 0-4 to 0-1. Leaving the final score at Aherlow 2-12 Commercials 1-6. The 2019 Champions will now face the 2018 Champions in the County Final on September 27th next.
Teams
Aherlow
Eimear McCarthy, Laura Ivory, Brid Condon, Emma English, Kate O'Meara, Grainne Condon, Emma Flynn, Maura Condon, Caitlin Kennedy (1-1), Ciara McCarthy (0-1), Emma Morrissey (0-8), Grainne Ryan, Ashling Ryan (1-0), Siobhan Condon, Eimear Looby. Subs use Anna Rose Kennedy (0-2) for E. Flynn, Una Carew for C. McCarthy, Grainne Blackburn for G. Ryan, Lisa English for A. Ryan.
Clonmel Commercials
Anne Marie Landers, Tanya Peters, Betty Barlow, Kate Barlow,Veerla Van Der Val, Niamh Mackey, Sally Quinlivan, Aoife Doyle, Courtney Lonergan, Ava Fennessy (0-1), Anna Carey (0-1), Anna Morris, Ciara Corbett (0-1) Sarah Ryan (1-2), Orla Winston. Subs used were Dara Walsh for V. Van der Wal, Saoirse Keating for C. Corbett and Martha Faulkner for A. Doyle.
Senior A Championship Semi Final
Cahir Win Out In Epic Semi
Cahir 2-17
Brian Borus 3-12
Cahir have set up a mouth watering County Final with Aherlow when they defeated Brian Borus on Sunday afternoon last in New Inn with a win on Sunday in their Senior Semi Final
The 2018 Champions made a Lazarus like come back turning a nine points deficit into a two point victory.
At the break Brian Borus were well on top leading Cahir by 2-9 to 1-6. On resumption of play Brian Borus forged on to widen that gap and had a 9 point lead when Cahir kicked into action, treating all present to exciting and enthralling second half with Cahir over turning that lead and claiming victory with just 0-2 to spare. Brian Borus will be bitterly disappointed to have lost this game having led for most of the game but credit is due to Cahir who fought to deservedly take their place against Aherlow in this years final.
Teams and Scorers
Cahir
Niamh Murphy, Claire Hickey, Aoife Casey, Geraldine O' Donnell, Eileen Flannery, Rachel O'Donnell, Emma Buckley (cpt), Ashling McCarthy (0-6), Clara Fahey, Roisin Howard (0-1), Rosanna Kiely, Aoife Corcoran (0-1), Anne Marie O' Gorman (0-1), Aisling Moloney (2-8), Orla McEniry
Brian Borus
Nora Noonan, Annette Meaney, Eimear Myles, Nikki Gilmore, Laura Morrissey, Shauna Maher, Shona Lang, Sinéad Norris, Mairéad Morrissey, Maureen Murphy (1-1), Patricia Hickey (1-2), Kathleen Martin, Caoimhe Condon (1-2), Cliona O'Dwyer (0-7), Jennifer Grant.
Subs used: Deborah Kenneally for Sinéad Norris, Shannon Morrissey for Kathleen Martin, Alanna English for Maureen Murphy and Marie Claire Murphy for Shauna Maher
Senior B Championship Semi Final
Fethard 4-9
Moyle Rovers 2-11
Moyle Rovers played with the aid of the wind in the first half and at times looked like pulling away from a young Fethard team who struggled with Moyle Rovers physicality and pace. While Fethard only got four scores in the first half the 2 goals they scored were vital to keeping the margin down to 7 points at half time, Moyle Rovers 2-09 Fethard 2-02.
The second half began with Fethard slowly getting to the pace of the game and they were getting their scores easier with the wind at their backs and by the water break Moyle Rovers were ahead by 4 points. At this stage the game could have gone to either team but an improving Fethard defence who kept Moyle Rovers to 0-02 in the 2nd half and their forwards who kept going at the Moyle Rovers defence and were rewarded on the scoreboard to run out winners by 3 points on a scoreline of Fethard 4-09 Moyle Rovers 2-11.
Teams
Fethard
Aoife Morrissey, Meabh Elle Ryan, Carrie Davey, Kelly Ryan, Nell Spillane, Lauren Dowling,Maggie Fitzgerald, Lucy Spillane, Alison Connolly, Kate Davey, Megan Coen, Anna Prendergast, Niamh Hayes, Nicole Delaney, Muireann ó Connell. Subs Leah Coen for A Prendergast, Jess Gleeson for M. ó Connell, Heather Spillane for A. Connolly.
Intermediate County Semi Final
Galtee Rovers Finish Strong To Secure Final Spot
Galtee Rovers 2-21
Boherlahan/Dualla 3-11
Galtee Rovers had a strong finish to see off Boherlahan in the Intermediate Co. Semi Final on Sunday afternoon last in Golden. Despite playing into a strong wind and losing Sara Finane to injury in the opening half Galtee Rovers held a three point lead at the break on a scoreline of Galtee Rovers 0-12 Boherlahan 0-9.
On the resumption Galtee's aided now by a strong wind pushed further ahead and a golden goal by Fiona Touhy put Galtees firmly in the driving seat. A goal from Boherlahan's Aine O'Dwyer kept them in it but points from Kate Flannery and Alison Lonergan and a second goal from Alisongoal put Galtees 2-17 to Boherlahan's 1-10. Credit to Boherlahan though they fought on scoring two further goals one each from Aliza Mazola and Orla O'Dwyer. However Galtees had too much on the scoreboard and were deserving winners with a 7 point margin
Teams and Scorers
Galtee Rovers
Megan Tynan, Aoife Flynn, Katie Quirke, Eimear Gleeson, Sinead Hayes, Megan Heffernan, Sally Ann O'Dwyer, Aoibhe Gayson Molloy, Edith Carroll (0-1), Kate Flannery (0-4), Emer McCarthy (0-1), Ciara Halpin (0-1), Roisin Finane (0-5), Sara Finane (0-1), Alison Lonergan (1-7). Subs used Fiona Touhy (1-1) for S. Finane (injured), Katie White for S. Hayes
Boherlahan Dualla
Lauryn Horgan, Lucie Gilmartin, Leah Kavanagh, Grace O'Dwyer, Maria Ryan, Clodagh Horgan, Kathlyn Downey, Orla O'Dwyer (1-4), Aine O'Dwyer, Leah Baskin (0-1), Sarah Delaney (0-5), Ellie Ryan, Abbie Gilmartin, Aoife Kennedy (0-1), Niamh O'Dwyer.Sub (1-0) subs used Grace Moloney, Aliza Mazella (1-0), Lisa O'Connor