u-12 League Finals Weekend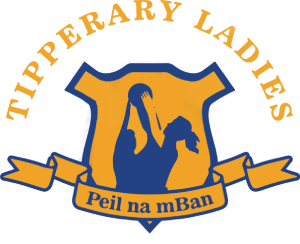 This weekend sees the concluding stages of our u-12 League, with 19 games taking place across 5 venues. Huge thanks to all the Clubs who volunteered their pitches and to everyone involved in the organisation of such an event.
The running order for the weekends games are below and we wish all our Ladies and their Management teams very enjoyable games.
Saturday July 16th
| | | | | | | |
| --- | --- | --- | --- | --- | --- | --- |
| | | Venue | Time | | | |
| Division 3 | Platinum Final | Lattin Cullen | 5:00 pm | Moyne Templetuohy | v | Mullinahone |
| Division 3 | Gold Final | Lattin Cullen | 4:00 pm | Ballina | v | Moycarkey Borris |
| | | | | | | |
| | | Venue | Time | | | |
| Division 3 | Silver Final | Clogheen | 5:00 pm | Golden Kilfeacle | v | Ballyporeen |
| Division 4 | Gold Final | Clogheen | 4:00 pm | Brian Borus 2 | v | Rockwell Rovers 2 / Cappawhite 2 |
| Division 4 | Platinum Final | Clogheen | 3:00 pm | Golden Kilfeacle 2 | v | Ardfinnan 2 |
| | | | | | | |
| | | | | | | |
| Division 4 | Gold Semifinal | Wed 13th July - New Inn | 6:30pm | Rockwell Rovers 2 | v | Cappawhite 2 |
| | | | | | | |
| | | Venue | Time | | | |
| Division 5 | Gold Final | Templemore School Pitch | 5:00 pm | Slieve Felim Rapparees 2 | v | Clonmel Commercials 2 |
| Division 5 | Silver Final | Templemore School Pitch | 4:00 pm | Thurles Sarsfields 2 | v | Boherlahan Dualla 2 |
| Division 5 | Platinum Final | Templemore School Pitch | 3:00 pm | Clonmel Commercials 3 | v | Templemore 2 |
| Division 4/5 | Bronze Final | Templemore School Pitch | 2:00 pm | Cahir 2 | v | Arravale Rovers 2 |
Sunday July 17th
| | | | | | | |
| --- | --- | --- | --- | --- | --- | --- |
| Division 1 | Platinum Final | Boherlahan Main Pitch | 1:30 pm | Clonmel Commericals | v | Boherlahan Dualla |
| Division 1 | Gold Final | Boherlahan Main Pitch | 12:30 pm | Templemore | v | Galtee Rovers |
| Division 1 | Silver Final | Boherlahan Main Pitch | 11:30 am | St. Pats | v | Cahir |
| | | | | | | |
| | | Venue | Time | | | |
| Division 2 | Platinum Final | Boherlahan Pitch 2 | 1:30 pm | Lattin Cullen/Emly | v | Brian Borus |
| Division 2 | Gold Final | Boherlahan Pitch 2 | 12:30 pm | Thurles Sarsfields | v | Rockwell Rovers |
| Division 1 | Bronze Final | Boherlahan Pitch 2 | 11:30 am | Moyle Rovers | v | St Odhrans Silvermines |
| | | | | | | |
| | | Venue | Time | | | |
| Division 2 | Silver Final | Ardfinnan | 1:00 pm | Slieve Felim Rapparees | v | Ardfinnan |
| Division 2 | Bronze Final | Ardfinnan | 12:00 pm | Arravale Rovers | v | Holycross Ballycahill |
| Division 2 | Emerald Final | Ardfinnan | 11:00 am | Cappawhite | v | Sliabh na mBan |