Laois win by a point in closely-contested game in Fethard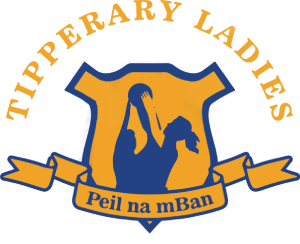 Tipperary ladies footballers' winning run in the league is brought to an end
Laois win by a point in closely-contested game in FethardPhotography: Cahir Media
By: Michael Heverin
Tipperary 3-5 Laois 1-12
Tipperary suffered their first defeat in the Lidl National Ladies Football League Division 2 when an injury time point from the outstanding Erone Fitzpatrick earned visitors Laois a narrow one-point victory at Fethard Town Park on Sunday.
Tipperary, with three wins from three going into the game, looked like they might hold on for a draw and retain their unbeaten record as the clock ticked over sixty minutes. However, four minutes into added time, a flowing move from Laois saw Fitzpatrick kick the vital score.
Two minutes earlier it was the home side who had the opportunity to nudge ahead when a blistering run from Aishling Moloney saw the Cahir player fouled to the right of goal. It was the wrong side for the right-footed kicker and her tired effort fell short, and when Laois won a free in the follow-up, it was Tipp's last chance.
It was a disappointing end to Tipperary's fine start in the league but Laois were probably just the better side on the day. Energetic and mobile, they moved the ball swiftly from defence to attack and their third win in the campaign moves them level on six points with Tipperary.
Yet the Tipp women lost nothing in defeat. Roared on by a huge attendance, they cut open the Laois defence on three occasions for well-taken goals. Two were taken by full forward Emma Morrissey and the third from Angela McGuigan but the outstanding Aishling Moloney was the architect for all three.
Her two strapped knees didn't lessen her mobility or effort and she could have done no more for the cause. Tipp's running game caused problems for the visitors, with Cliona O'Dwyer, Sarah English, Neassa Towey, Anna Rose Kennedy, Aine Delaney and Clara English always probing for openings.
Erone Fitzpatrick kicked the first point as well as the last, putting the Leinster side ahead in the first minute – but it was a short-lived lead. Tipperary responded immediately and Moloney created the chance for Angela McGuigan to finish to the net from close range.
Fitzpatrick was proving a real thorn in the side for the Tipp defence and she kicked the next two points, one from a free, to push the Laois lead out to two, 1-2 to 1-0 after six minutes. After Moloney was fouled, she pointed the free herself for Tipp's first white flag.
But from the kickout, the Cahir player was penalised and yellow-carded and spent ten minutes on the sideline. The speed of the Laois attack was continuing to cause problems and Eva Galvin pointed to extend the lead.
Emma Morrissey and Grainne Moran, from a free, exchanged points but just after Moloney returned to the action, Erone Fitzpatrick kicked a great point to put three points, and daylight, between the sides, at 1-5 to 1-2, after nineteen minutes.
A great catch and point from Moloney was followed by a Laura Marie Maher point for Laois but two goals in the space of five minutes turned the tide for Tipperary and saw them lead at the break, 3-3 to 1-6.
For the first, Moloney cut a hole down the centre of the Laois defence and offloaded to Emma Morrissey, who couldn't miss from close range. Brilliant defence curbed the Laois threat at the other end, with Cliona O'Dwyer to the fore, before Moloney and Morrissey combined again for the Aherlow player's second goal.
The three-point cushion was a good one for Tipperary but they were outscored 0-6 to 0-2 in the second half, both Tipp points from Moloney frees. That's a concern for the management as they face into their remaining league games.
A third minute free from Grainne Moran was cancelled out by a Moloney free but Laois then hit three without reply, frees from Moran and Katie Donoghue, and a fine score from Eva Galvin, to tie the score at 3-4 to 1-10 midway through the half.
Moloney restored the lead from a free, and missed the chance to push the lead out to two, before a great point from substitute Sarah Ann Fitzgerald tied the sides again.
As the game moved into added time, it was a story of chances missed and chances taken. Aishling Moloney's lung-bursting run to set up the late free looked like it left her drained and her kick didn't have the legs.
Erone Fitzpatrick had no such problems when her chance fell, and after another patient Laois build-up she split the posts with the game's last, and decisive, score.
Tipperary: Lauren Fitzpatrick (Ballymacarbry), Cliona O'Dwyer (Brian Borus), Maria Curley (Templemore), Emma Cronin (Moyle Rovers), Sarah English (Ardfinnan), Lucy Spillane (Fethard), Neassa Towey (Templemore), Anna Rose Kennedy (Aherlow), Niamh Martin (Sliabh na mBan), Aine Delaney (Templemore), Aisling Moloney 0-4, 3 frees (Cahir), Ava Fennessy (Clonmel Commercials), Clara English (Ardfinnan), Emma Morrissey 2-1 (Aherlow), Angela McGuigan 1-0 (Eadestown).
Subs: Maureen Murphy (Brian Borus) for Ava Fennessy, Laura Morrissey (Brian Borus) for Clara English, Sarah Ryan (Arravale Rovers) for Aine Delaney.
Laois: Naomi Luttrell, Sinead Farrelly, Clodagh Dunne, Aimee Kelly, Grainne Lalor, Ellen Healy, Laura Nerney, Anna Healy, Andrea Moran, Grainne Moran 0-3 frees; Laura Marie Maher 0-1; Erone Fitzpatrick 0-4, 1 free; Kelly O'Neill, Eva Galvin 0-2; Katie Donoghue 1-1, 0-1 free.
Subs: Sarah Ann Fitzgerald 0-1 for Grainne Lalor, Aoife Kirrane for Kelly O'Neill, Shifra Havill for Grainne Moran, Orla Hennessy for Katie Donoghue.
Referee: Seamus Mulvihill (Kerry).